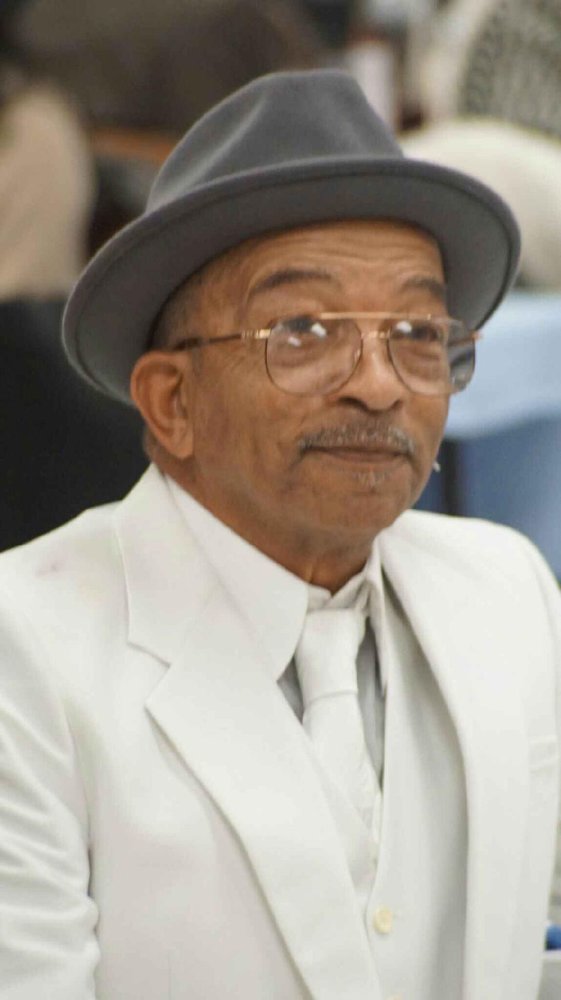 Obituary of Paul Harrison Murray, Sr.
Paul Harrison Murray, Sr. was born on February 13, 1936 in Berlin, New Jersey to the late William Henry Sr. and Comora Lee (Robinson) Murray of Berlin, New Jersey. Paul was the fourth oldest of eight children, and sadly was preceded in death by his brothers William Jr., Isaac, Samuel and Robert Murray and youngest son Jason Peranteau Murray and daughter Leona Murray.
Paul was educated in the Berlin Township school district.
Paul was united in holy matrimony to the late Barbara (Baker) Murray on October 27, 1954. Together they had 10 children and Paul raised his 12 children by himself and helped them with their children.
Our daddy had a heart of gold. He was known as Dad, Daddy, Grandpop, Uncle Paul and Mr. Paul. Everyone who came to our daddy when they were in need of something, no matter what it was, he had it, and if he didn't have it, he would tell you to come back in a few days and he would have it.
Our dad was also known as a mechanic welder, plumber and electrician. He knew how to drive any type of tractor at the age of 17 years old. Paul worked as a chicken packer then moved onto JD Excavation. He worked there for about 30 years and then moved onto Jersey Contractors. He's been working at the company since 1987 and refused to retire from his job. Our dad had strength and endurance that would equal the generation of today. He never gave up on anything, as long there was breath in his body.
Paul leaves to cherish precious memories with seven daughters, Paulette Bynum, Gladys Murray, Gale Murray, Barbara Murray, Betty Gray, Judie Murray and Pearl Peranteau-Hicks; four sons, Paul Murray Jr., Dwayne Murray, Mark Murray and John Murray; two sons-in-law John Bynum and Mark Gray; two brothers, Ernest Murray and Alexander Murray; one sister, Mary Robinson; two sisters-in-law, Loretta Murray and Betty Murray; 39 grandchildren; 77 great grandchildren; 11 great-great grandchildren along with a great host of nieces, nephews and dear friends.
Visitation
9:00 am - 11:00 am
Saturday, April 27, 2019
St. John's United Methodist Church
409 Fairview Avenue
West Berlin
Share Your Memory of
Paul
755 White Horse Pike
Atco, New Jersey 08004
Phone:(856) 336-2078
Fax: (856) 336-2098
Orlando G. Covington, Jr., Executive Director, N.J. Lic. No. 4377