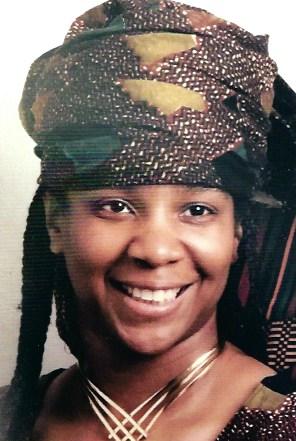 In Memory of
Belinda M. Miller
1962 - 2017
Obituary of Belinda Miller
Belinda Michelle was born December 17, 1962 to Richard and Gloria Howard. She was the eldest of 4 children: Melanie, Vanessa, and Eric. As a child Belinda studied music at Settlement Music School. Later, she played the viola in the orchestra at University City High School and dabbled in piano as well. She was involved with numerous activities including: bowling (Jimmy Juniors Bowling Organization), sewing, Knitting, reading, and cooking. She was also very handy, often helping with home projects. Belinda loved learning. Amazingly, on the first day of kindergarten, as she was dropped off by her mom; she walked in the classroom and never looked back. Her mom was left standing with tears in her eyes. From there, she continued her educational journey all the way into the year 2016, when she earned her certification for Assistant Superintendent. Belinda graduated from Cheyney University with a B.A in Education, an M.S. in Education Administration from Gwynedd Mercy University, and additional credits in Principalship from St. Joseph's University.
Belinda loved the Lord with all her heart. She was baptized at the Pentecostal Church of the Lord Jesus Christ on September 12, 1976. As an adult she attended New Covenant Church in Philadelphia, PA, St Matthew's Church in Williamstown, NJ, and later worshipped and became an ordained minister at True Light Christian Worship Center in Williamstown, NJ.
Belinda and James' love story began at an auto center where she went to get her car repaired. After leaving, she returned 15 minutes later for her missing hubcaps. James began to laugh and they quickly fell into conversation, exchanging phone numbers. They married on May 15, 1991. They were blessed with 4 children: James Jr., Marcus, Malik and Subira. Belinda adored her family. She was an exceptional wife, mother, grandmother, daughter, and sister.
Belinda and James enjoyed traveling with their children (Outdoor world, family reunions throughout the country, Disney World, Puerto Rico and a number of other places). As the children grew up Belinda and James began to travel, as a loving couple, to Hawaii, Jamaica, and many other destinations. When Belinda became ill in the last few months of her life, James and Subira were her devoted caregivers.
Belinda was much admired. She had a certain beauty about her that her cousins often spoke about. She enjoyed a close relationship with her siblings who often got together for "game night", and other exciting activities. Belinda peacefully went home to be with the Lord on Monday, May 15, 2017, on her and James' 26th wedding anniversary.
She leaves to celebrate her glorious life: Her beloved husband, James and their four children, James Jr. (Amber), Marcus (Alicia), Malik (Diamond), and Subira; her nine grandchildren Ciahyna, A'Yanna, Jayla, Elijah, Sufiyan, Aniyah, Sumayah, Melody, and Malik Jr.; her father Richard and mother Gloria; two sisters Melanie and Vanessa (Steve); one brother Eric (Liz); and a host of aunts, uncles, nieces, nephews, cousins and friends.
755 White Horse Pike
Atco, New Jersey 08004
Phone:(856) 336-2078
Fax: (856) 336-2098
Orlando G. Covington, Jr., Executive Director, N.J. Lic. No. 4377