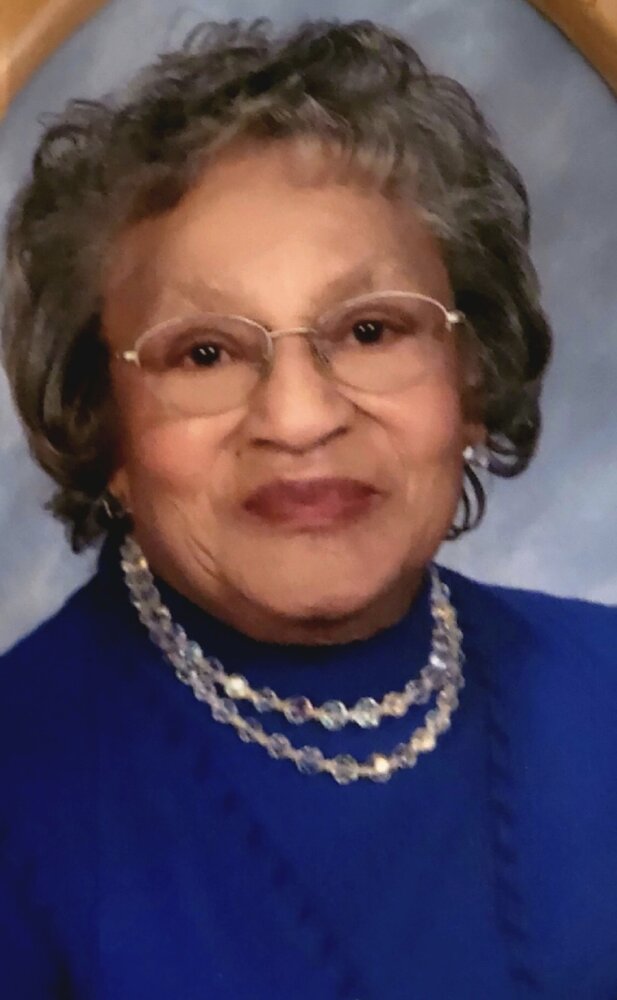 Obituary of Corinne E. Gregg Cassell
Please share a memory of Corinne to include in a keepsake book for family and friends.
Corinne Elizabeth Gregg Cassell was born on May 4, 1925 in Glen Arm, Maryland. She was worth the 3rd of 9 children from the union of the late Howard Act Gregg and Anna Eliza Wells Gregg, and the last survivor of that reunion. She accepted Jesus Christ as her savior at an early age at Mt. Zion AME church in Glen Arm, Maryland. While at Mt. Zion, she sang with her sisters, Ethel, Mary Esther and Dorothy where she sang soprano. Later, she became a faithful member of The Church of the Good Shepherd where she served with the United Methodist Women. Corinne received her early education at Long Green Elementary School in Glen Arm, Maryland - a little schoolhouse that housed all grades in one room. Then she attended George Washington Carver High School in Towson, Maryland. Her brothers supported her and her sisters in higher education, and funded their education at Bowie State Teachers College. It was here that she received her bachelor's of Science in Education. Her first job upon graduation was a Fleming Elementary School in Baltimore County, and later #30 school on George Street in Baltimore City. While teaching, she attended Morgan State College and later New York University and Trenton State College where she received her Master's Degree. In June 1952, she married Oliver B. Cassell. For the honeymoon, they drove his pink Cadillac to California. The union lasted 10 years. There were no children and the marriage ended in divorce in 1963. She moved to New Jersey and stayed with her brother Herbert in Willingboro until she purchased her own home in Willingboro. During this time, she worked for Willingboro Public School system where she was certified as a Special Education teacher. She retired on July 1, 1988. After retirement, she moved in with her brother Winston in Edgewater Park. With her hair always done perfectly, her stylish attire, and her quiet, calm demeanor - Corinne enjoyed life. She was also the most organized person ever! Her favorite pastimes were crossword puzzles, board games, cooking and camping. She purchased a camper, and took numerous trips to campsites and beaches with her nieces and nephews. When they returned to the camper, she would have an entire meal prepared for them. If you ask her nieces and nephews, what they remember most about her, you will hear "Gingerbread houses!" Every Christmas she would travel to different homes to make these gingerbread houses every Christmas. She also loved to cook and had a vast collection of her favorite recipes. On weekends, she liked picking her own fruit and would travel to local farms with her nieces and nephews to pick strawberries, blueberries or whatever fruit was in season. She enjoyed handing out her cookbooks and treats and gave instructions for cooking to her family members. She also enjoyed and family outings whether they were in New Jersey or Maryland. She loved to travel. In the late 70's, Corinne moved to her current apartment - The Beverly Commons. They were in the process of remodeling the building when she moved in and was the first and only tenant for 3 months, and welcomed each new tenant as they arrived. She stayed in her apartment until her death. Her niece, Rita Gregg, took care of her and all her needs for 3 years when she could no longer take care of herself. She leaves to mourn: her godchildren, Kathryn Holcombe, Marva Hursey, Kevin Williams, Kimberly Williams-Forte and a host of nieces, nephews, cousins, friends and neighbors.
Share Your Memory of
Corinne
755 White Horse Pike
Atco, New Jersey 08004
Phone:(856) 336-2078
Fax: (856) 336-2098
Orlando G. Covington, Jr., Executive Director, N.J. Lic. No. 4377