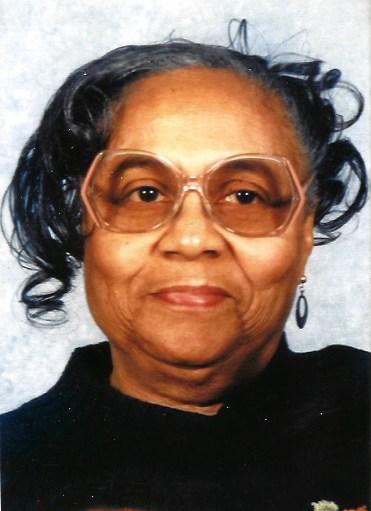 In Memory of
Sara E. Wright
1928 - 2017
Obituary of Sara Wright
Sara Elizabeth Wright departed this life on May 11, 2017 at the Barclay Rehabilitation Center, Cherry Hill, NJ, at the age of 88. She was born on July 10, 1928 to the late William Hayes Hart, Sr.and Kizzie Hart. Sara had three brothers, Samuel Watson, Russell Watson and William Hayes Hart, Jr. and two sisters, Henrietta Watson and Marie Fowler, all who have preceded her in death.
As a youth, she attended David Landing Elementary School in Philadelphia, PA. Later, the family relocated to West Atco, NJ in 1942 where she attended and completed her education at the Lower Camden County Regional High School, Lindenwold, NJ. While living in West Atco, she wed Bernard Weaver and from that union came one daughter, Marva Weaver. Then eventually she met James R. Covington, Sr. (deceased) and from that union came 5 children, Jacqueline, James R. Jr., John H., Russell R. and Clarence. She was preceded in death by three of her children, Jackie Hester, Clarence "Icky" Covington and Marva Maxwell.
Later in life, she moved to Camden, NJ where she met Milton Searles Wright (deceased). While in Camden, she became employed as a clerk at the Hall of Justice from 1983 to 1984. Afterwards, she relocated to Charlotte, North Carolina where she attended The Greater Salem Missionary Baptist Church under the leadership of Bishop Anthony L. Jinwright and Co-Pastor Harriet Porter Jinwright. Sara remained in Charlotte, NC until 2000, and then she relocated to Lindenwold, NJ where she remained until God called her Home.
She was also preceded in death by three grandchildren, Clarence Maxwell, Kelly Ann Hester and Damien Covington.
Sara leaves to mourn, three sons, James R. Covington, Jr. (Angie), John H. Covington, Sr. (Sharon) and Russell R. Covington; 13 grandchildren; 26 great grandchildren; 32 great great grandchildren; her sister-in-law, Hazel Watson and a host of nieces, nephews and cousins.
755 White Horse Pike
Atco, New Jersey 08004
Phone:(856) 336-2078
Fax: (856) 336-2098
Orlando G. Covington, Jr., Executive Director, N.J. Lic. No. 4377