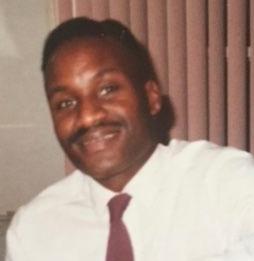 In Memory of
Wayne Sapp
1963 - 2017
Obituary of Wayne Sapp
Wayne Sapp, born February 11, 1963 was loved by all who knew him, he had a way of putting a smile on your face as he was always comical and pleasant.
Wayne was the son of the late Rev. Alex and Annie McNeal. He was born in Philadelphia Pennsylvania, attending the Philadelphia public shool system. He relocated with his family to Williamstown, NJ in 1974, there he attended and graduated from the Buena Regional High School in 1982. Wayne attended Glassboro State College (now Rowna University) where he studied drama, for a short time.
During his career Wayne worked several jobs; he was a dilligent worker and received several awards from employers and various organizations praising his outstanding work ethic. Currently Wayne was working at Bleachers and Applebees.
Everyone was always uplifted when they came around Wayne, he had a way of turning your frown upside down, he was one of a kind.
Wayne was raised in a Christian home with his parents and siblings. He was taught the ways of God,to love Him and serve Him with all your heart. He knew who God was and joined the Step of Faith Church in 2014.
God called Wayne to his eternal home on Wednesday, May 3, 2017. He leaves to cherish his memory; 2 sisters: Rev. Louise Savage and Bonnie Barnes, 4 brothers: Thomas McNeal, Rev. Ron Gregory, Vincent Lyons and Clarence Jefferson, 3 aunts: Beatrice Forbes, Pauline Thomas, Rosalee Knight, 1 uncle: James Bethea, nieces, nephews and his friends the Waiters family also his Bleachers and Applebees Family and a host of other relatives and friends.
Sorrowfully submitted,
The Family
755 White Horse Pike
Atco, New Jersey 08004
Phone:(856) 336-2078
Fax: (856) 336-2098
Orlando G. Covington, Jr., Executive Director, N.J. Lic. No. 4377