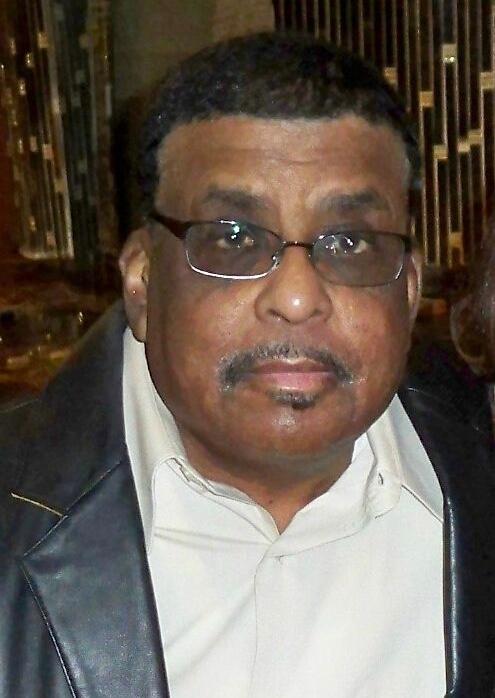 In Memory of
George ""Kisser"" Wade
1946 - 2017
Obituary of George Wade
George Wade, affectionately known as "Kisser" was born February 22, 1946. He was the son of Alice Wade and the late William Wade and is the third oldest of six siblings. George moved to Camden at the age of seven, where he attended St. Bartholemew Catholic School and Church. There he served as an altar boy and member of the Society of the Knights of Alter in 1958. He later attended Hatch Middle School, and he graduated Camden High School with honors in 1964, earning a scholarship to Drexel University.
George worked as a Supervisor in commercial printing for many years. His first printing job was at RCA in Cherry Hill, he eventually transferred to Ancora psychiatric hospital where he worked for 20 years, retiring in 2012. In February 2003, he received an award from Ancora Psychiatric Hospital for his outstanding work in printing. George was a tireless employee who handled tremendous and diverse responsibilities with unwavering dedication to excellence. Examples of his work can still be seen throughout the hospital.
George met and fell in love with his beautiful wife Diedra at Ancora in 1991, and four years later they married on June 24,1995 making Sicklerville, New Jersey their home. From that union George became the step-father of three beloved children, Andre, Di- Erica and Della. George lived life to the fullest. He loved to travel abroad or to spend time with his wife in Atlantic City or Las Vegas playing slot machines.
George was known to all as a people person and a man willing to lend a hand to those in need. He gave generously to many charities. He loved sports and enjoyed going to Camden High basketball games with his brother and later his brother-in-law. He was very active in his community in this regard, helping to form a basketball team for underprivileged children in his hometown of Camden.
George loved his family and was quite the friendly competitor- taking the family card games 'to another level'. He loved music and loved playing vintage albums, his two favorite tune's were "I Always Love My Mama" and "Lady you are". He loved to laugh and tell stories, but most importantly he gave good, sound advice. Many friends and family sought George's counsel in times of need.
No stranger to fashion, George was always dressed sharp and smelling good with his signature hairstyle, and fun-loving demeanor. George was known to all as a "cool" uncle who took pleasure in driving his nieces and nephews in his beloved vintage brown Corvette.
George's nickname, "Kisser" stuck with him for many years and was well deserved, as he would always grant his nieces and nephews' request for a big kiss. His affectionate love for his family will never be forgotten.
George leaves to cherish his loving wife Diedra Wade; three stepchildren, Andre Woods, Di Erica Woods, and Della Woods; a daughter-in-law, Karen Luchenburg; six grandchildren, Destini, Maria, Jordyn, Deryck, Elijah and Andre Jr. & Madisen; two brothers, William Wade, Danny (Dottie) Wade; three sisters, Yvonne Wade-White, Sandra Wade, and Cecilia Wade; four sister in laws, Linda Turner, Rhonda Williams, Jackie (Kevin) Williams, and Lorna (Prophet) Williams; three brother in laws, Gregory Williams, the late George Williams, and Mark (Vanessa) Thomas; his cherished friends, Calvin McDougall, Dorothy Larson, Tuanka Cottman, and Deborah Green; and a host of nieces and nephews.
755 White Horse Pike
Atco, New Jersey 08004
Phone:(856) 336-2078
Fax: (856) 336-2098
Orlando G. Covington, Jr., Executive Director, N.J. Lic. No. 4377