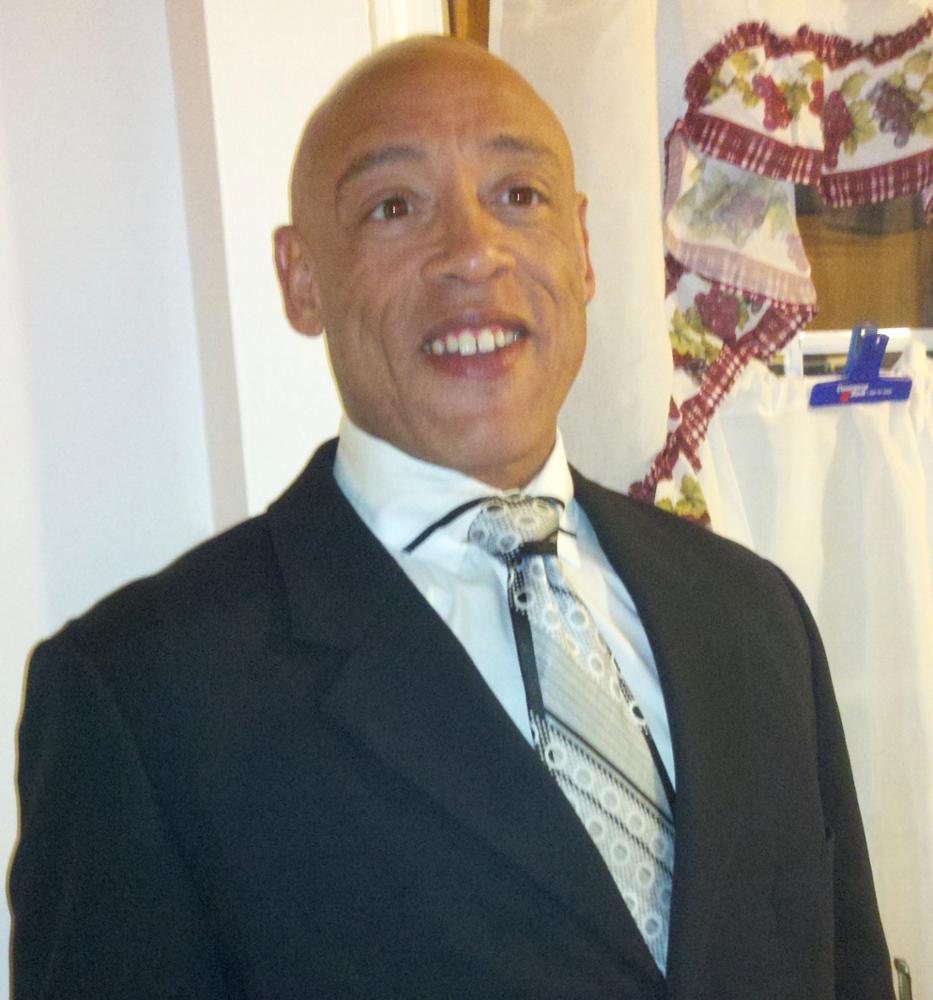 In Memory of
Bruce Alan Hazell
1959 - 2017
Obituary of Bruce Hazell
Bruce Alan Hazell was born in Philadelphia, PA on June 15, 1959 and quietly departed on April 24, 2017. He was one of eight children born to the late Daniel S. A. Hazell, Sr. and Bernice R. (Sanders) Hazell.
At an early age, Bruce was baptized by the late Rev. Dr. Alvin A. Jackson at Saint Paul Baptist Church (East Riverton). He was educated in the Cinnaminson Public School System, and then he graduated from Burlington County Community College with a degree in Computer Technology. He was employed as a computer specialist for RCA (Moorestown) and Pep Boys Corporate Office in Philadelphia, PA for over 30 years. He served in the United States Army having been stationed at Fort Ord in California.
Later in life, Bruce preferred to be called by his middle name Alan or Al.
Bruce was extremely helpful to neighbors with snow blowing, chopping trees, lawn care and was named "The Neighborhood Town Watch."
One of Bruce's passionate hobbies was breeding Japanese Akitas. He was constantly swimming in his pool and skiing in the Poconos. He was known by all for his cycling and racing triathlons with his sister, Rhonda.
Bruce has always been very supportive of his family and friends in everything they have done.
He was predeceased by his father, Daniel S. A. Hazell, Sr., his brother Mallory Scott Hazell, and by his sister Roxanne Y. Hazell.
Bruce is survived by his mother Mrs. Bernice R. Hazell; his brothers Daniel S. A. Hazell, Jr. (Ingrid), Dennis E. Hazell (Marla). Darrell I. Hazell (Annemarie); his sisters Carol "Cookie" Hazell Davis (William) and Dr. Rhonda Hazell; his fiance' Kesree Johnson; nieces Carol "Crumb" Hazell, Jennifer Decher (Tobias); nephews Dennis "DJ" Hazell, Kyle D. Hazell, Blake T. Hazell; great nephews Jonathan and Joshua Decher; great niece Maara Decher; aunts and uncles: Dorothy Watkins, Frances and Charles Collins, Henry and Pearl Hazell; in addition to a host of cousins and friends.
755 White Horse Pike
Atco, New Jersey 08004
Phone:(856) 336-2078
Fax: (856) 336-2098
Orlando G. Covington, Jr., Executive Director, N.J. Lic. No. 4377